Wild narcissus flower Narcissus poeticus in Swiss mountains photo
Ref: wild-narcissus-flower-spring
Title: Wild narcissus flower (
Narcissus poeticus
) in Swiss mountain fields stock photo
Location: Europe, Switzerland, Jura Mountains, Les Pléiades
Caption: Photo of wild narcissus flower in Swiss mountain fields.
Narcissus poeticus
. Images of Nature.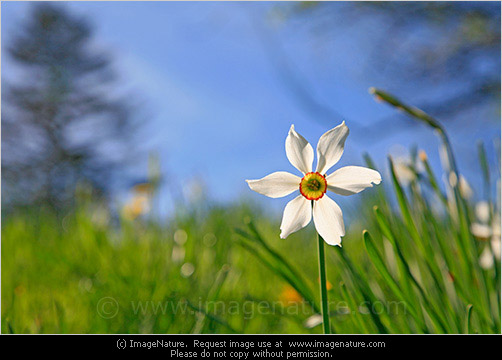 Swiss mountain wild flower narcissus spring field blue sky ornamental easter garden color vibrant plant green season image copy bright blossom beauty sky nature floral stem white field beautiful freshness sunlight clear park petal day sun outdoors pretty rich sky colour spring photo spring pictures hill meadow Narcissus poeticus images of nature gallery stock photo images of nature pictures stock images photos
< Back to Spring gallery
Want to use this image?