Boat ride along typical Amsterdam canal
Ref: amsterdam-canal-boat-trip
Title: Boat ride along typical Amsterdam canal during sunny summer day
Location: Europe, The Netherlands, Amsterdam
Caption: Photo of three men enjoying boat trip along typical Amsterdam canal during sunny summer day. Amsterdam pictures.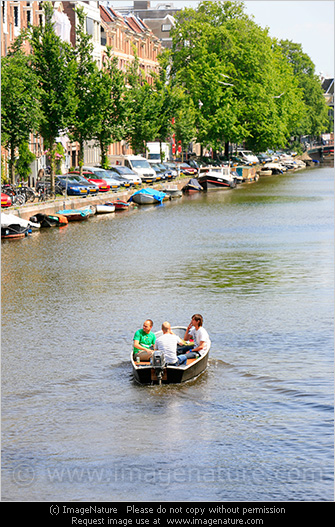 Amsterdam canal boat ride boat trip enjoying sunny day summer outside water Dutch Holland Amsterdam pictures travel stock photo A'dam city Dutch Netherlands Dutch stock photo picture, Amsterdam photo, Amsterdam picture, travel photo, images of nature, picture of Holland, Amsterdam pictures, natural, Amsterdam canal, typical, boat trip, Amsterdam travel, nature photo, images, Amsterdam pictures travel images
Want to use this image?
< Back to Amsterdam gallery